Board and Staff
2021 Board Members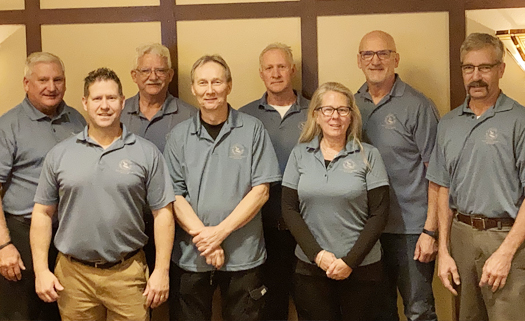 Back Row:

Steve Barrows - Crow Wing County
Mike Wilson - Morrison County
Dean Newland - Clearwater County
Neal Gaalswyk - Cass County
Davin Tinquist - Itasca County
Front Row:

Tim Terrill - Executive Director
Ted Van Kempen - Hubbard County
Anne Marcotte - Aitkin County
Not Pictured:

Craig Gaasvig - Beltrami County
Staff
Tim Terrill, Executive Director
Technical Advisory Committee
Andrew Carlstrom – Aitkin County
Brent Rud - Beltrami County
Jeff Woodford – Cass County
Dan Hecht - Clearwater County
Jacob Frie – Crow Wing County
Eric Buitenwerf – Hubbard County
Dan Swenson – Itasca County
Amy Kowalzek – Morrison County
Executive Director, Tim Terrill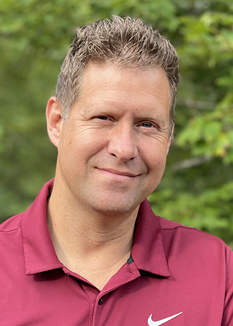 The Mississippi Headwaters Board is a consortium of eight counties: Aitkin, Beltrami, Cass, Clearwater, Crow Wing, Hubbard, Itasca and Morrison brought together as a local governing unit by Statute in 1981 (Minnesota Statutes 103F.361 – 103F.377) to establish guidelines and minimum standards for cooperative local management and protection of the first 400 miles of the Upper Mississippi Headwaters region.
With an Associates and Bachelor of Science degree in Liberal Arts and Biology (ecology) from Winona State University, as well as Watershed Management and Conservation Planner certification through the EPA and Natural Resources Conservation Services respectfully, this organization is convinced he will be a great asset.
Tim's countless years of experience in the environmental field as a District Manager with Winona Soil & Water Conservation District as well as Project Coordinator with the Iowa Department of Agriculture and Land Stewardship will serve him well. During his fore mentioned tenure, Tim was awarded several accolades: '08 National District Excellence Award for Policy and Grassroots Initiatives from the National Assoc. of Conservation Districts and the '09 Minnesota Soil & Water Conservation Society Merit Award for his Districts contribution to the natural resource field.
Mr. Terrill will bring his knowledge of environmental regulatory practices and provide remediation assistance and foresight on various project development within the eight county corridor through grant acquisitioned and public awareness programs. His new role w/the MHB will also include full over-sight of the office administration and staff.
The Mississippi Headwaters Board is very pleased that Mr. Terrill will be joining them. He will bring new energy and direction to the board's mission and should prove to be a valued addition to the team.