Natural
Prioritizing Conservation Project Implementation
Projects with Partners
Minnesota Traditions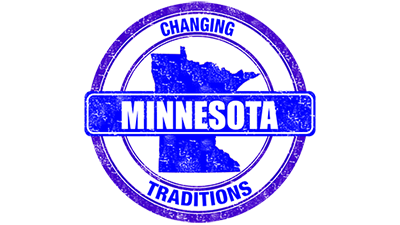 In 2016 the MHB created a campaign to prevent the spread of aquatic invasive species (zebra mussels, Eurasian watermilfoil). Thirty minute infomercials were created and aired on Fox Sports North and a social media campaign named Minnesota Traditions was launched to help educate and change Minnesotan's behavior when they recreate in our lakes, rivers, and streams. Throughout the campaign, many different media were used to educate the user, but the social media campaign seemed to be the most successful strategy to reach people and change behavior. Today the social media program reached millions of Minnesotans on Facebook and Twitter to implement Clean, Drain, & Dry techniques at the boat launches, and Dispose of bait properly. This program complements the local county inspectors at the boat accesses and the resource messaging can be found on this website at: MHB Education
Resource Documents: Stormwater Reports
In 2014 and 2015 the MHB received Clean Water Fund grants from the Board of Water and Soil Resources to help identify and rank stormwater pollution priorities in 12 cities. This innovative study was new at the time because it studied stormwater pollutants and developed a prioritization methodology at a regional level. This methodology lead Soil & Water Conservation District to successfully compete and receive implementation grants to help protect pollutants from entering the Mississippi River.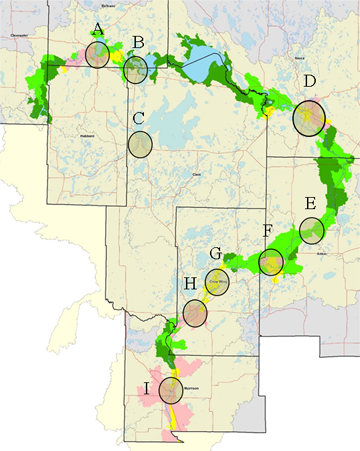 Resource Documents: Sub Watershed Prioritization Maps
In 2014, Implementation plans and methodologies were developed for the County Local Water Plan by the MHB through a Clean Water Fund grant in the 8 MHB member counties. The methodology measured risk by using GIS data and classified each watershed on the Mississippi River as a low risk to high risk based on the percent of public land and percent of disturbed land. It also identified key point source risks that enabled the implementer to identify and treat. The MHB board of commissioners used this methodology and adapted it into their local county water plans. Today this methodology is being used in the One Watershed One Plan program.
Mississippi River Water Plan Implementation Chapters/Catchment Maps (by County)
Mississippi River Water Plan Implementation Chapters/Catchment Maps (by County)
Mississippi River Water Plan Implementation Chapters/Catchment Maps (by County)